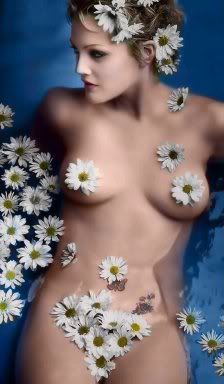 Drew Barrymore has reached out to Lindsay Lohan after hearing she cancelled European publicity engagements to be near her parents as their divorce is finalized.

As someone who experienced the drama of fame at an early age herself, Drew has offered advice to Lindsay Lohan, "There are parts of this business that are real... and there are parts that aren't. So I'd love to tell her to play by her own rules, but don't get sucked into the bullshit."

"Girls like Lindsay who grow up in Hollywood today are making their own rules. I respect the fact she's doing it under a microscope - but she has to remember that at the end of the day she is in control of her own destiny. Whatever Lindsay wants, she will dictate... and she's certainly playing by her own rules right now. The only thing I can say is at the end of the day, you must know what's real and know what isn't. The only thing you have to answer to is what and who you love. I always think how I will affect others by what I do - and these girls should do the same."